Play Therapy At Perth Children's Counselling
Counselling For Children 3-10 Years Old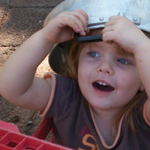 Play Therapy is a powerful way of counselling for children from as young as 3 years old up to 10 years old (see US video and see UK video).
Perth Children's Counselling provides counselling for children through Play Therapy.  Play Therapy may produce deep and stable change in your child.  Through Play Therapy, you can give your child a good foundation that endures and benefits their growth and development, through into adolescence.
When children find things difficult, it may show up in their behaviour:
Maybe your child is angry, sad or anxious a lot of the time,
Or maybe they are OK for much of the time, but they sometimes get intensely angry, sad or anxious in a way that worries you,
Or maybe you just have a sense that something is not quite right.
If so, maybe Play Therapy can help.
Play Therapy is an effective way of counselling children because it is developmentally appropriate: in Play Therapy, children play with their therapist, rather than talk.
Children's thoughts and feelings emerge naturally in play. Play Therapy then helps children express what the issues are and work through them, so they can start afresh and move forward.
Play Therapy is an evidence-based approach to counselling children.  There is a method and system.  It is so much more than "just play" (see here).
Help Your Child Flourish Through Play Therapy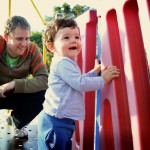 Counselling your child through Play Therapy can assist your child to be:
Able to develop more harmonious and enjoyable relationships with family and friends
More settled, self-aware and able to make appropriate choices
Able to self-regulate thoughts, feelings and behaviour (age appropriately)
Able to access their creativity to solve problems in a positive way
Perth Children's Counselling specialises in working with young children through Play Therapy.  Specialist Childrens Counsellor and Play Therapist, Pek Yen Lee, provides Play Therapy, Counselling and parenting support.  Click here for more information.
Some Issues That Can Be Helped Through Play Therapy
Behavioural, emotional and social issues, moods e.g. depression, anxiety, worry, fear; undue anger/aggression; trauma, family changes, adjusting to school, migration, grief and loss. These and more may be helped through counselling with Play Therapy. See "What Play Therapy can help" for further information.
Some Goals Of Play Therapy
Play Therapy aims for children to:

Become self-accepting (sometimes called self esteem)
Become confident and self-reliant (self-efficacy)
Become aware of their feelings and able to self-regulate their emotions.
Have the capacity to make appropriate choices and decisions
Have capacity for self-control and self-responsibility
Have empathy for others
In Play Therapy, children have the opportunity to:

Explore and express feelings and thoughts,
Have opportunities to explore power, control and responsibility,
Learn and practice problem-solving and relationship skills,
Increase their vocabulary around feelings, thoughts and actions.