Contact
Perth Children's Counselling Play Therapy is located in Winthrop (by the Freeway, near Murdoch)
Call Pek to book an initial consultation to see if
Play Therapy is a good fit for your child.
Telephone: 0403 914 072
Email directly to: pek@perthchildrenscounselling.com.au
If you wish to get in touch, you can email, phone or send
a message here and receive an emailed confirmation.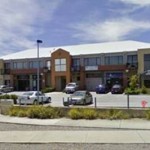 PLEASE REMEMBER TO ENTER YOUR CONTACT DETAILS
ADDRESS
Perth Children's Counselling,
Suite 15 Winthrop Court,
143-147 Somerville Boulevard,
Winthrop 6160.
PARKING
Plentiful